Forensic Art Enhancement
While DNA can reveal much about the appearance of a subject, information about features such as age, body mass index (BMI) or the presence of facial hair are not available within an individual's genetic code. Snapshot forensic art services provide a means of incorporating such information into a Snapshot composite when it is available from non-DNA sources.

Our Forensic Art Department — under the direction of Thom Shaw, who is certified by the International Association for Identification (IAI) in the discipline of forensic art — offers age progression, BMI alteration, and accessorization services, which may include the addition of facial hair, eyeglasses, piercings, etc. We can also create composite sketches from eyewitness accounts and combine them with traditional Snapshot composites; in this way, corroborating the witness account or adding objective phenotype information to help produce the most accurate composite possible.
In cases involving unidentified remains where a skull or partial skull is available, our forensic artists are also trained to perform digital facial reconstruction, using bone structure to enhance or give nuance to a Snapshot composite.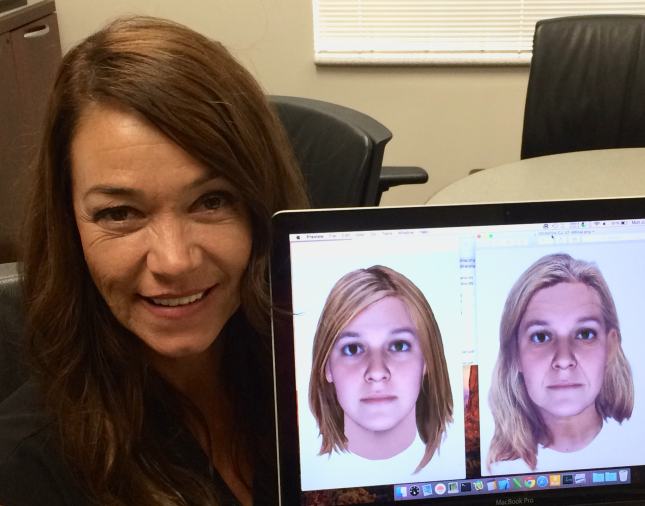 Collectively, these forensic art services perfectly complement what Snapshot can provide from DNA alone and together they represent a revolution in how DNA can be used in an investigation.
How Forensic Art Enhancement Works
Forensic artists are artists with special training to address forensic challenges. They have an expert understanding of the human face and how the effects of aging and body mass index (BMI) change appearance. Those trained in facial reconstruction learn how to infer the most likely distribution of muscle and soft tissue from a skull. Forensic artists who create composite sketches from eyewitness accounts are trained to conduct cognitive interviews, so as to get the most accurate portrayal from a witness' memory.
Like many domains, forensic artists are beginning to rely heavily on modern software applications to facilitate their work. Sketches formerly performed with pencil and pad can now be drawn digitally. As well, facial reconstructions once performed with clay sculpture can also be digitally sculpted. In the right hands, graphics software programs can ease the task of adding or subtracting hair, scars, and other accessories. In all cases, great skill and specialized training is still required, but the work can be more efficient and realistic thanks to these tools.
Forensic Art Enhancement Use Cases
There are a number of use cases for which forensic art can be used.
Age Progression or Regression
Because age is not genetically encoded, Snapshot predicts subjects at 25 years of age by default. When investigators have reason to believe a person of interest is younger or older, our artists can adjust a composite accordingly, based on standard aging principles.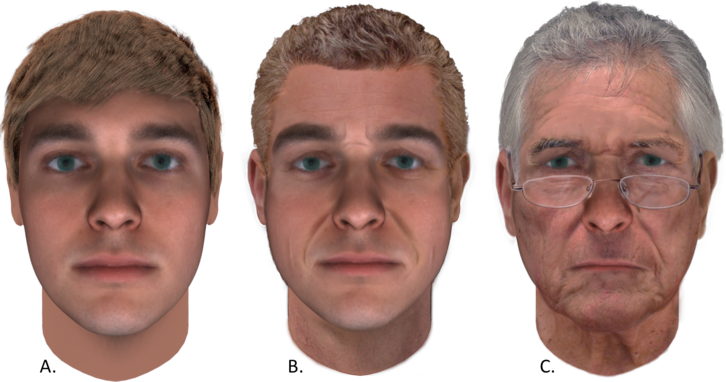 Composites Based on Eyewitness Account
Our forensic artists are trained to conduct cognitive interviews and produce composites solely from an eyewitness account. The interview and composite production is conducted online with screen sharing technology, so eyewitnesses do not have to travel. When DNA is available for the same person of interest as seen by the eyewitness, Snapshot can provide a corresponding composite from "the genetic witness" perspective. Our artists can combine a composite from an eyewitness account with one produced by Snapshot to produce a single, highly accurate rendering that contains the best that both sources of information can offer.
Accessorization
In some instances, descriptive information about a subject's accessories or distinguishing features is available that can be used to enhance a Snapshot composite. For example, a surveillance camera image may be too grainy for identification, but nevertheless suggestive that a suspect has facial hair. Similarly, an eyewitness may recall a tattoo or scar, even though they were too traumatized to remember much else. In such cases, our forensic artists can accessorize a Snapshot composite to include all available descriptive information about a subject.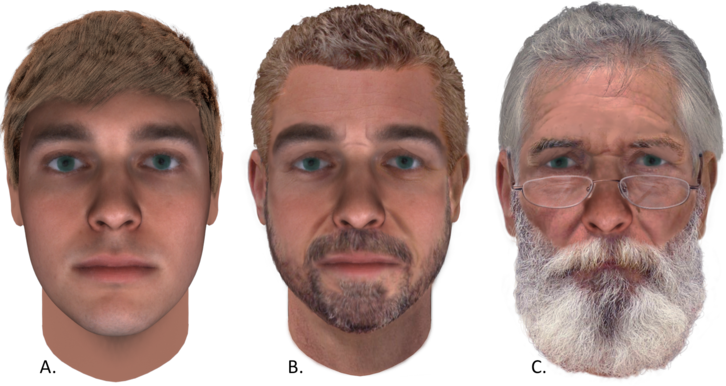 Body Mass Index (BMI) Alteration
Besides the effects of aging, changes in BMI have among the largest effects on appearance. By default, Snapshot produces composites assuming the subject has a BMI of 22, which is considered average. When information is available that suggests a subject has a lower or higher than average BMI, forensic artists can appropriately alter the BMI of a Snapshot composite.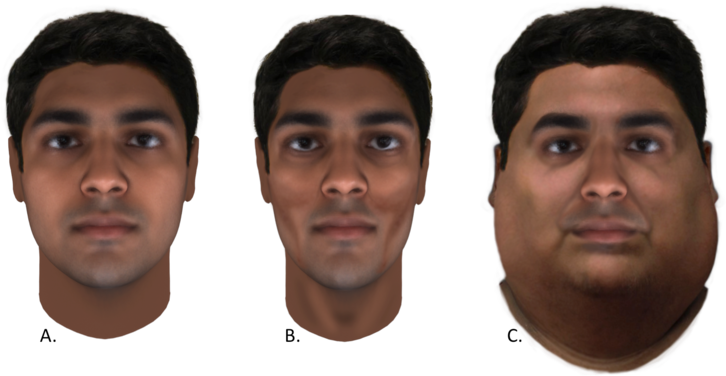 Unidentified Remains
When unidentified human remains include a skull, our forensic artists can perform facial reconstruction, literally building up the corresponding face using knowledge of facial musculature and soft tissues. Although facial features cannot be perfectly inferred from a skull, bone structure can be immensely informative about the shape of an individual's face. Snapshot predicts exterior face morphology, but when a skull is available, a forensic artist can use it to confirm or enhance a Snapshot composite based on facial reconstruction.