The Crime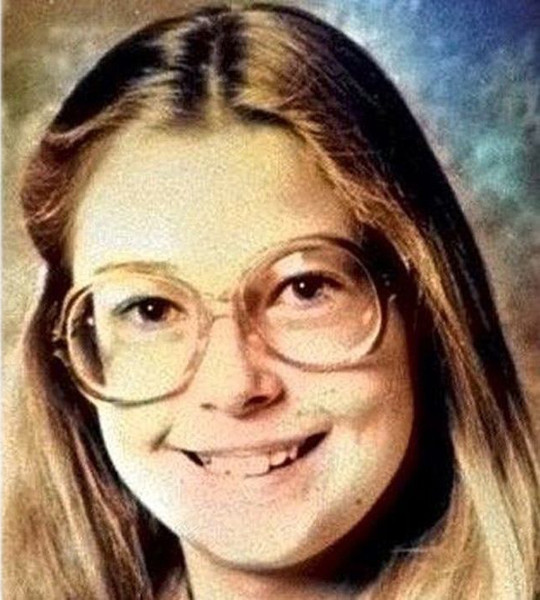 Michella Welch, age 12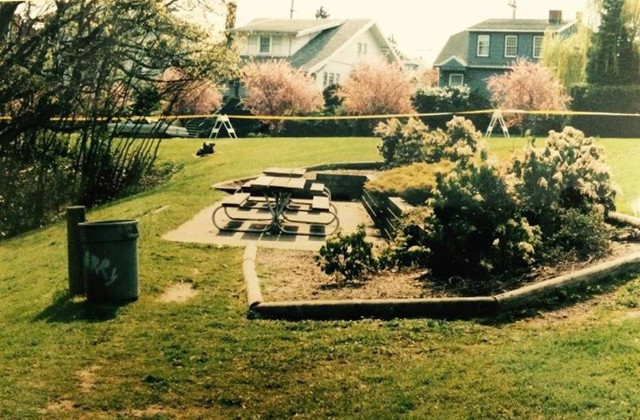 Puget Park, Tacoma, WA, 1986 police photo

Michella Welch, a petite 12-year old girl with long blond hair and glasses, went missing on 26 March 1986. She had taken her two younger sisters to Puget Park in Tacoma, Washington at about 10 a.m. and then rode her bicycle home about 11 a.m. to make lunch for them. When she returned, she chained her bike next to one of her sister's bikes, set the lunches on the table and went looking for her siblings, who had gone to a nearby business to use the restroom.
A 13-year-old classmate later told detectives he saw a man in the park that day under the Proctor Bridge who kept looking at the girls. The man was never found.
When Michella's sisters returned to the park about 1:15 p.m., they did not see her, so they went and played near a cave under the bridge for another half an hour. When the sisters returned to the park, they found a brown paper bag with their lunches on the table but no Michella. They called her name from the edge of the gulch and started down a trail looking for her before their babysitter summoned them back.
By 3:10 p.m., officers arrived at the park and started searching for the missing girl. A tracking dog found her body about 11:30 p.m. in a makeshift fire pit area in the gulch. She had been beaten and sexually assaulted and died from a cut to the neck.
The Investigation
A six-person task force was formed after Michella Welch and another young Tacoma girl, Jennifer Bastian, were killed within months of each other. More than 10,000 investigative hours went into the cases in 1986. Thousands of tips were investigated, but no one was ever linked to either slaying. DNA from the killer did not match any of the 11 million or so DNA profiles in a national database of felons.
Because of the close proximity of the Welch and Bastian cases and their many similarities, investigators had long believed one person committed both crimes, but recent DNA testing showed that two individuals were separately involved — one in each case. Neither DNA profile had resulted in a CODIS match, so in 2015 detectives employed Snapshot® DNA Phenotyping to predict the physical appearance of each suspect.
Snapshot Analysis
In May of 2016, Parabon delivered Snapshot Phenotype reports to the members of the task force. The DNA showed that although both men were Caucasian, trait predictions suggested they had notable phenotypic differences. The suspect for the Michella Welch case was predicted to most likely have fair skin, brown eyes, and brown hair. Additionally, while both men were of predominantly Northern European ancestry, the suspect in the Welch case had a small but notable amount of Northern Native American admixture (~9%).
After release of the Snapshot Phenotype Reports, the Tacoma Police Department activated its Child Abduction Response Team (CART) and restarted the investigation as is if it had just occurred. Approximately 60 people participated in the cold case child abduction exercise, including representatives from FBI, Pierce County Department of Emergency Management and South Sound 911. A tip line was opened, and detectives were sent out to follow up on the resulting leads.
The Snapshot Report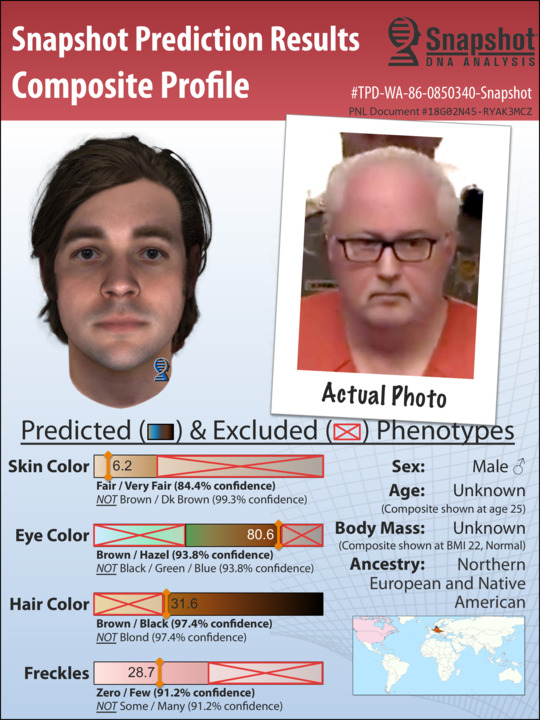 A comparison of the Snapshot Composite Profile and a photo of Gary Charles Hartman provided at the time of his arrest.
(Copyright: Parabon NanoLabs, Inc. All rights reserved.)
Genetic Genealogy
In May of 2018, Tacoma Police detectives gave approval to Parabon NanoLabs for the DNA data from Michella Welch's killer to be uploaded to GEDmatch, a public, genetic genealogy database which permits searches of this type. Initial screening of the results by Parabon indicated that in-depth genealogy analysis could potentially provide significant information regarding the identity of the suspect. Tacoma Police quickly approved Parabon to proceed with Snapshot Genetic Genealogy analysis.
"Genetic genealogy uses DNA technology to identify subjects by matching the unknown profile to a family member," Tacoma Police Chief Don Ramsdell told reporters at a news conference Friday. "Traditional genealogy is then used to build a family tree from publicly available websites."
By building the family trees of the genetic matches found in GEDmatch back to possible common ancestors with the suspect and then narrowing down the possible descendants using the amount of shared DNA and the Snapshot ancestry prediction, genetic genealogy identified two suspects: Gary Charles Hartman and his brother. Both had lived in Tacoma, WA when Welch was murdered. The pair was placed under police surveillance.
Probable Cause and Arrest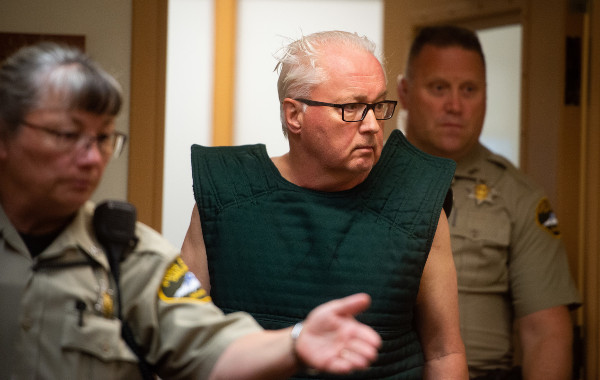 Tacoma police officers arrest Gary Charles Hartman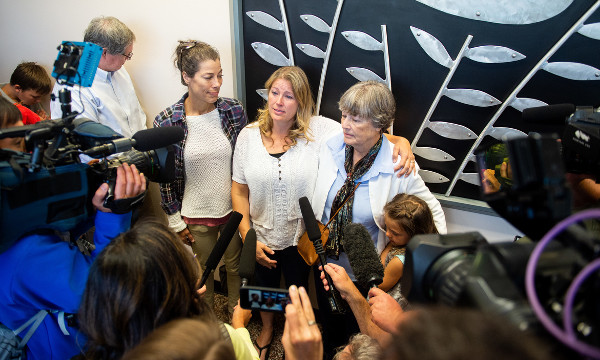 Michella Welch's family speaking to media after arraignment hearing

Officers eventually followed Gary Hartman into a restaurant, where they obtained a napkin he had used and discarded. Traditional STR analysis showed that the DNA on the napkin matched that found at the crime scene, and police subsequently arrested Hartman. Hartman was working as a community nurse specialist at Western State Hospital and had a clean criminal record, according to reports.
More than thirty years after 12-year-old Michella Welch was found murdered in a Washington park, investigators announced that they had arrested a suspect in her murder. Police charged Gary Charles Hartman, 66, with murder and rape after DNA taken from a napkin he used matched that found at the crime scene. "DNA technology is rapidly advancing. If you're a criminal who left DNA at a crime scene, you might as well turn yourself in now. We will eventually catch you," said Pierce County Prosecutor Mark Lindquist. Hartman is currently awaiting trial.
For more information about Snapshot DNA Phenotyping, please visit: https://snapshot.parabon-nanolabs.com/request-info
Email: snapshot@parabon-nanolabs.com Phone: +1 (703) 689-9689 x251
About Parabon NanoLabs, Inc.
Parabon NanoLabs is a vertically integrated DNA technology company that develops next-generation forensic and therapeutic products by leveraging the enormous power of DNA. Staffed by a uniquely qualified team of scientists and technologists whose expertise ranges from bioinformatics and chemistry to computer science and pharmacology, Parabon is bringing to market revolutionary new products and services made possible by recent advances in DNA sequencing, analysis and manufacturing technologies.